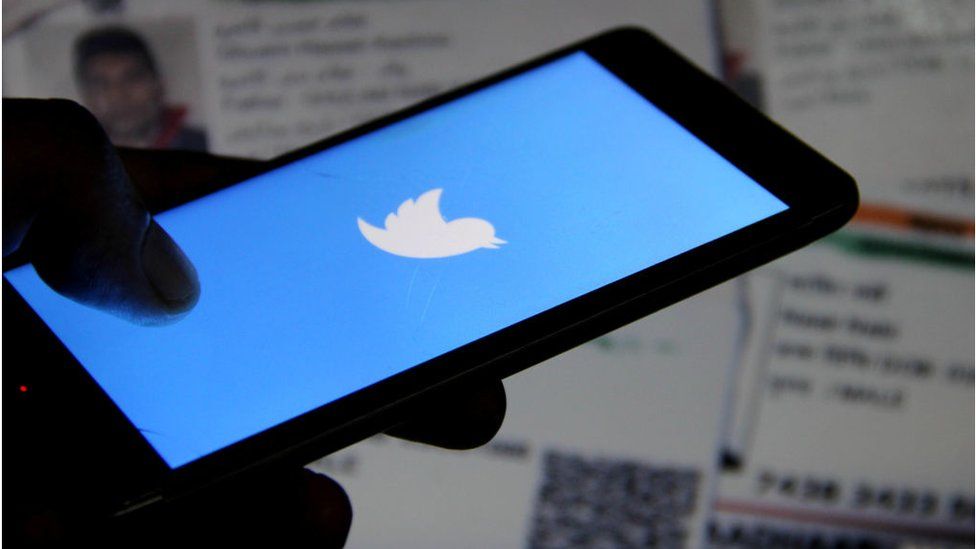 Image source, Getty Images
Image caption,
Twitter has more than 24 million users in India, by one estimate
In July 2022, Twitter took the Indian government to court over its orders to block certain accounts and tweets. Several free speech experts hailed it as a significant lawsuit.
It was the first instance of a social media company suing the government over its content takedown orders, often criticised for being arbitrary and opaque.
Last week the Karnataka High Court dismissed Twitter's case and imposed a fine of 5m rupees ($61,000; £48,000) on the company for not complying with the contested orders for over a year. Twitter has more than 24 million users in India, by one estimate.
The verdict has left many digital rights experts worried.
"The judgement reposes untrammelled power in the state to issue blocking orders that bypass procedural safeguards," said Radhika Roy, a lawyer and spokesperson for digital rights organisation Internet Freedom Foundation.
She added that the court could have countered "the rampant misuse" of law to take down unfavourable content on the internet, rather it has ended up legitimising it.
Commentators are apprehensive about Twitter's next move. Will the social media giant comply with the take down orders or appeal the judgement?
The case was filed by Twitter under its previous leadership. Under new owner Elon Musk, the company has complied with takedown orders.
After a recent meeting with Prime Minister Narendra Modi in the US, Mr Musk said that the company has no choice "but to obey local government laws" or it risks getting shut.
The recent judgement raises concerns about free speech since the government has been accused of increasing its censorship of online content in recent years. Federal minister Rajeev Chandrasekhar has said that all foreign Internet platforms had to comply with Indian laws.
In 2022, India blocked 3,417 Twitter URLs, while only eight Twitter URLs had been blocked in 2014.
The case
Twitter's case was that 39 orders of the federal government to block access to accounts and tweets went against the law – India's information technology law allows the government to block online content that "threatens the security of the state" and public order among other things.
It said that the government does not have the power to block accounts, but only specific tweets.
Further, it said that the orders had not been properly reasoned and that the grounds required for taking down content had not been made out by the government.
Also, users whose accounts and tweets were being blocked had not been informed by the government.
The government argued that the orders were legal. It said that the contested content was posted by "anti-India campaigners" and that if such users were informed about the action being taken against them, they may choose to tweet anonymously and cause more harm.
Therefore, it was appropriate that only Twitter was informed about these orders, the government said.
Since the law requires these orders to be confidential, it is not clear which accounts and tweets were challenged.
However, one instance cited in the judgement reveals that at least one account had posted tweets related to the farmer's protest in 2021 against new farm laws brought by the government.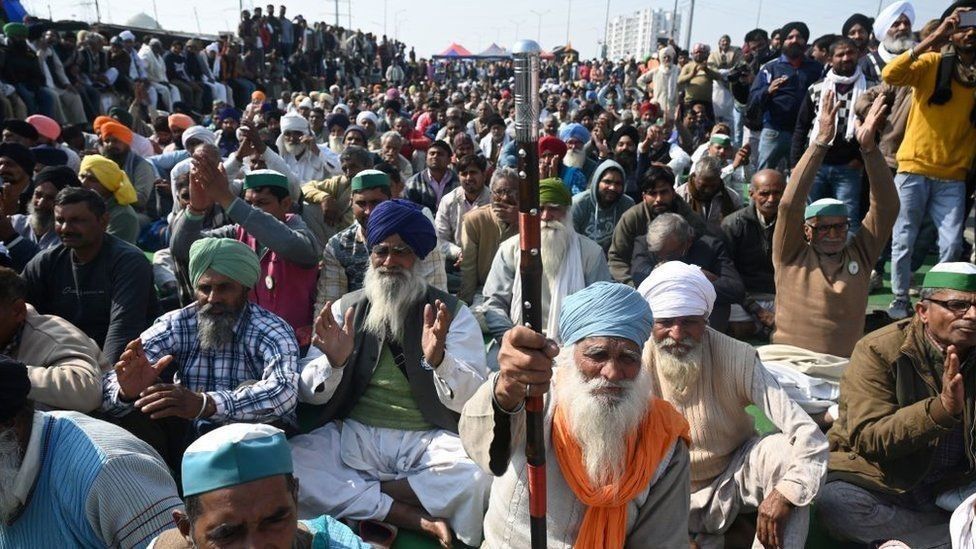 Image source, Getty Images
Image caption,
Last year, Twitter blocked a number of accounts linked to farmer protests
'Anti-India campaigners'
The court has now said that the government has the power to block not just tweets, but entire accounts as well.
These orders could extend indefinitely. It also added that when the government is blocking content, the user does not necessarily have to be informed.
Under the law, users or the company hosting the information – such as Twitter – have to be given a notice and a chance to be heard in court before a blocking order is passed.
In cases of emergency, the government can immediately block a website and give notice later.
The orders also need to have details in writing about why a website needed to be blocked. Twitter argued that this was missing in the orders the government had passed.
However, the court looked at the tweets and accounts in contention and found that they had "outrageous", "treacherous and anti-national" content which could threaten national security and public order. It said that these details had been shared with Twitter.
Further, the court accepted the government's arguments that detailed reasons had been shared with Twitter in review meetings that had taken place before the blocking order was passed.
Twitter challenges India order to take down tweetsThe Indian government's war with Twitter
The court also said that giving notice to users was discretionary. The users in question "comprised of terrorists" and "foreign adversaries who intend to discredit and destabilise India and jeopardise national security on communal lines".
Thus, it accepted the government's argument that it was "not desirable" to issue notice to such "anti-India" campaigners.
End of the road?
Experts say that this judgment limits users' ability to defend their right to free speech.
Users "won't be given a chance to defend themselves before a blocking order is passed" said Sachin Dhawan, a programme manager at digital rights research body Centre for Communication Governance.
"Even after an order is passed, they will be left in the dark about why their content has been blocked" he added.
As a result, "a process which was already shrouded in secrecy will become even more opaque," he said. Mr Dhawan added that this undermined "basic due processes" such as giving a "notice and a hearing" to an aggrieved party.
However, another significant case pending before the Delhi High Court may lead to a different outcome.
It relates to a satirical dowry calculator website being blocked by the government without the website's founder being given a notice.
In May last year, the High Court directed the government to provide the founder a copy of the order and give him a hearing, during which the ban was upheld. The court is now hearing whether the website can be blocked.
The court's order to provide a copy to the founder "inspires hope", Ms Roy from Internet Freedom Foundation said. However, the final verdict is yet to be decided.
BBC News India is now on YouTube. Click here to subscribe and watch our documentaries, explainers and features.

Read more India stories from the BBC:
The tortured Indian labourers who were kept as slavesIndia show depicts colliding worlds of crime and mediaThe 'naked' warrior who helped British capture IndiaThe daring women standing up to troops in IndiaWhen Miss World in India threatened 'cultural apocalypse'

Related Topics
AsiaTwitterIndia
More on this story
Twitter challenges India order to take down tweets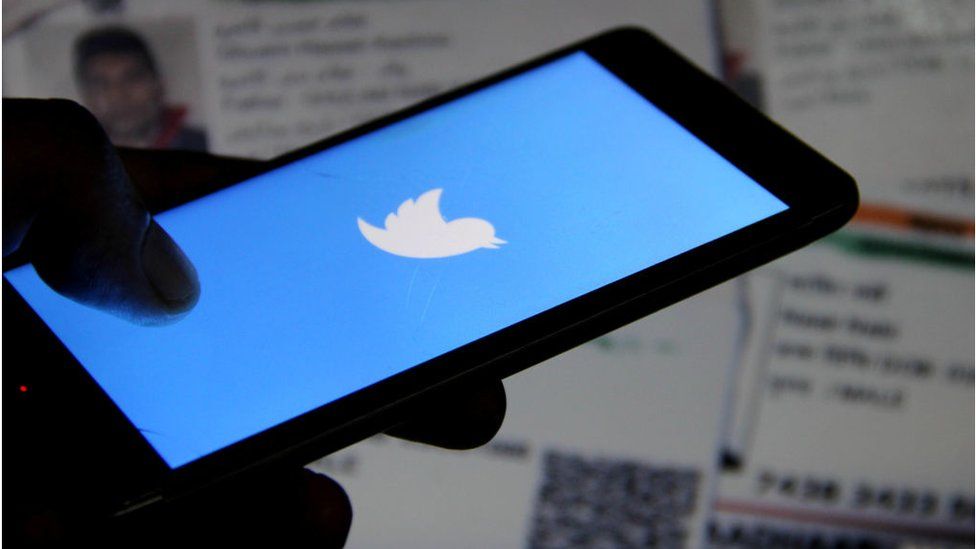 The Indian government's war with Twitter
Published
12 February 2021